Volvo C40 Recharge, a coupe but electric SUV
2 min read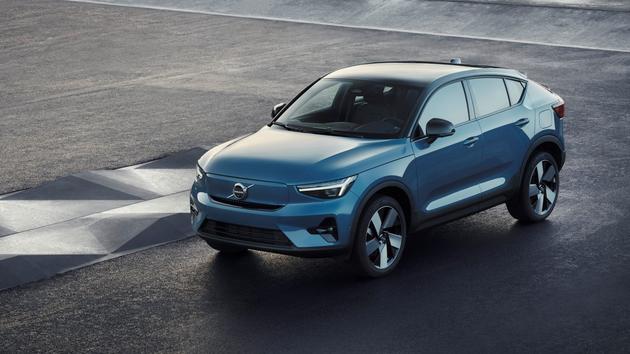 NEW – Variation of the XC40 Recharge, the second 100% electric model from the Swedish manufacturer is distinguished by a leaky roof.
At Volvo, even when you remove the X in front of the number, you should expect to see an SUV pop up. It will certainly be a 100% electric model since the Swedish manufacturer belonging to the Chinese Geely has planned to sell 50% of its production in electric. The other half will be provided by hybrid vehicles. By 2030, all models sold are expected to be fully electric. Already including the XC40 Recharge, the range will quickly grow. From the end of 2021, a second model will be marketed. This is the C40 Recharge, a "coupé" version of the XC40 P8 Recharge SUV. On the design side, nothing really original, this C40 differs from its brother by a receding flag and a very inclined rear window. The front is still characterized by a closed grille body color while the optics are based on pixel technology.
The interior presentation is similar to the two models. Ditto for the electric traction chain which carries two electric machines, one per axle. They will be powered by a 78 kWh battery (75 kWh useful). The manufacturer announces a range of at least 420 km but it should improve over time thanks to updates made remotely.
The Volvo C40 Recharge can be ordered online. The Swedish manufacturer has indeed announced that it wants to "radically simplify the process of acquiring a 100% electric model by reducing the number of stages." It already plans to sell 50% of its electric models online in four years. While ensuring that the dealers retain their place in the system, since in particular delivery and maintenance will remain assured by it, Volvo is moving towards the dehumanization of its relationship with customers.
.