Vandoorne second winner in Rome
2 min read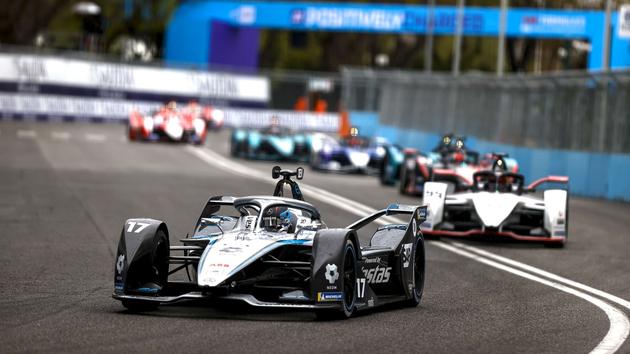 FORMULA E- At the wheel of a Mercedes, the Belgian Stoffel Vandoorne won the second round of the Italian event.
Four races and already as many winners. The Formula E world championship keeps all its promises. Is the scenario of the 2018-2019 championship which saw a multitude of drivers winning races recurring? As the gaps between the pilots are very small, this is not impossible. The races follow each other and are not alike. The day after Jean-Eric Vergne's victory at the wheel of his new 2021 single-seater, the counters were reset.
As in the first round, it was behind the safety car, due to a track made slippery by the rain showers, that the pack set off. Having started spinning after a few minutes of racing, pole man Cassidy (Envision Virgin) left Norman Nato (Rokit Venturi) and Wehrlein (Porsche) to explain themselves in the lead. In the third round, the Frenchman gave in to pressure from Wehrlein and Vandoorne (Mercedes).
As the halfway point approached, a collision in the middle of the peloton between Sebastien Buemi and Lucas di Grassi (Audi Sport ABT Schaeffler) caused the race to be neutralized. A second neutralization took place a short distance from the event after an exit by René Rast (Audi). When the safety car faded, the Belgian Steffel Vandoorne applied to defend his position despite the assaults of Alexander Sims (Mahindra). Norman Nato finished 3rd but he was downgraded for overconsumption of energy and thus ceded his place on the podium to Pascal Wehrlein. In the DS camp, only Antonio Felix da Costa finished in points (7th). Jean-Eric Vergne finished at the gate of points (11th). In the Drivers' Championship, the two Jaguar drivers, Bird and Evans, occupy the first two places. In the Manufacturers' standings, Jaguar is ahead of Mercedes and DS Techeetah.
.