Toyota GR 86, the story continues
2 min read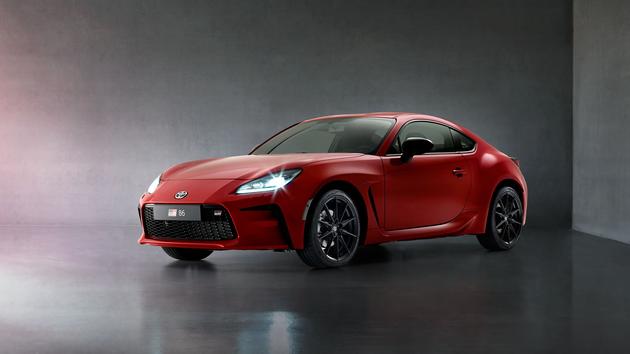 NEW – Despite ecological pressure, the Japanese firm is renewing its pleasure coupe in cooperation with Subaru.
Produced at 200,000 units since its launch in 2012, the Toyota GT86 sports coupe will have a descendant. It will be the third model in the family of sporty vehicles housed under the Gazoo Racing label, after the Supra GR and the Yaris GR. Now called GR 86 and still developed in cooperation with Subaru, the new 2 + 2 coupe does not change the recipe of its predecessor. Always dedicated to the pleasure of driving, this new model sees its style evolve smoothly. The template remains more or less the same – the length increases by 20 mm – and the lines adopt the latest codes in vogue at Toyota. The stern is thus evolving significantly, largely inspired by the most recent achievements of the brand. Through the use of aluminum roof and body panels, the GR 86 manages to remain the lightest 4-seater coupe in the segment. The manufacturer announces a mass of 1270 kilos while the torsional rigidity has increased by 50% compared to the previous generation.
The interior remains very close to the previous version. The center console is almost identical and we note the integration of a larger infotainment screen. It is under the hood that we will find the greatest evolution. If the GR 86 remains faithful to the 4-cylinder boxer engine developed by Subaru, its displacement is increased from 2 to 2.4 liters. Still with double injection, direct and indirect, this naturally aspirated engine will happily exceed 200 horsepower. The marketing of this coupe, which will have its counterpart at Subaru with the new BRZ, is scheduled for the course of 2021.
.