Tom Hanks sells his Airstream caravan
2 min read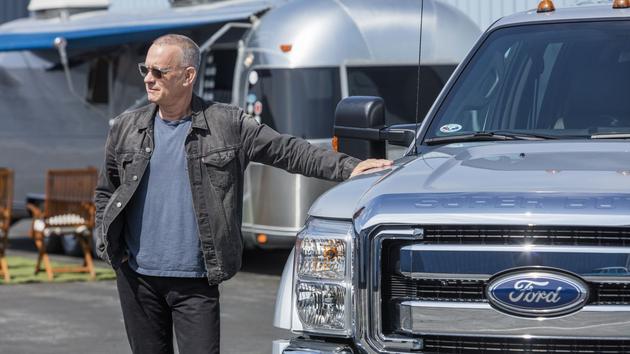 AUCTION – Bonhams will sell on August 13 in Carmel the Airstream of the star actor and producer of American cinema.
The life of a star is not rosy every day. The shoots take forever. Often far from its bases. Too often, the days seem to drag on, waiting in gloomy motels. To make this nomadic life more comfortable, Tom Hanks decided in 1992 to acquire a new Airstream trailer, the Rolls of caravans. Made of aluminum, this retro-looking caravan from the 1930s is over 10 meters long. To justify his purchase, Tom Hanks says he spent too much time in hotels with ugly decor and uncomfortable bedding. He needs to feel at home. The actor obviously has his Airstream equipped and decorated according to his specifications. "I didn't want anything built-in, other than the kitchen and the bathroom. There was only a desk and closet in the back, a futon platform upstairs, and room for a small table and chairs. I also wanted an ordinary sofa that can be folded up so that it can easily be passed through the door ", he recounts.
From Forest Gump in South Carolina to Angels and Demons in Culver City, California, the Airstream has followed him everywhere. She has traveled several thousand kilometers across the United States. It allowed him to take shelter from a thunderstorm during filming. The American actor and producer is full of praise for his machine. "An Airstream is beautiful and comfortable, which is why everyone who visited mine wanted one."
Estimated between 150,000 and 250,000 dollars, the Hanks Airstream is sold with its furniture naturally incorporating the "Hollywood light" mirror in the bathroom. Tom Hanks, who admits to relinquishing it because the shootings take less time, also sells the towing vehicle, a Ford pick-up F-450 Super Duty, estimated between 70,000 and 100,000 dollars. The Bonhams house is responsible for dispersing these vehicles during its sale event at Quail Lodge, near Carmel, on August 13th.
.