To ride well equipped on a motorcycle or scooter
2 min read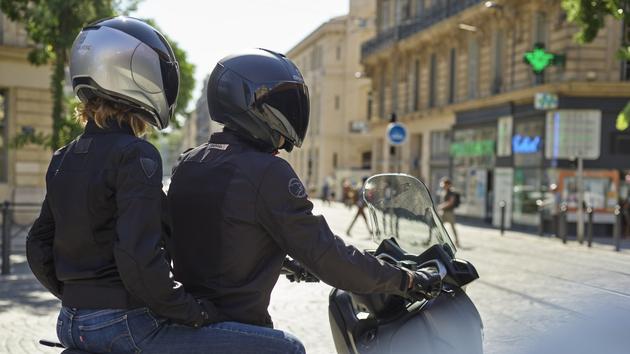 EQUIPMENT – As spring approaches, motorized two-wheeler riding becomes safer and more comfortable with an ever-richer range of equipment and accessories.
After the airbag vest, here are the airbag pants. Protecting the lower limbs, this patented garment signed Cx Air Dynamics mixes Poron, a microcellular urethane foam, and Cordura, a strong and breathable synthetic fabric known for its abrasion resistance.
This overpants thus incorporates an airbag connected to the motorcycle by a cable and which deploys in less than 200 milliseconds in the event of a fall thanks to a compressed air cartridge (€ 480, Cxairdynamics.com).
For head protection, urbanites will choose Shark's Citycruiser, a jet that provides perfect protection for the head and cheeks, while remaining light and comfortable (€ 212.99, Shark).
It is well seen: with its under-helmet in 3D fabric and cotton, Tucano Urbano avoids electric hair and perspiration (€ 19.90). The Italian equipment manufacturer also markets maintenance products for helmets, including a disinfectant spray (€ 9.90).
Comfort and peace of mind also with the Coyote driving assistance assistant to be installed on the handlebars using a kit (80 €, Coyote).
If you can't avoid thefts, Invoxia's tiny GPS tracker will allow you to find your machine (€ 99 with subscription).
Gone are also the hassle of a dead battery and an engine that no longer starts with the portable and autonomous charger CS Free (290 €, CTEK).
.