The "smart" red light now legal
2 min read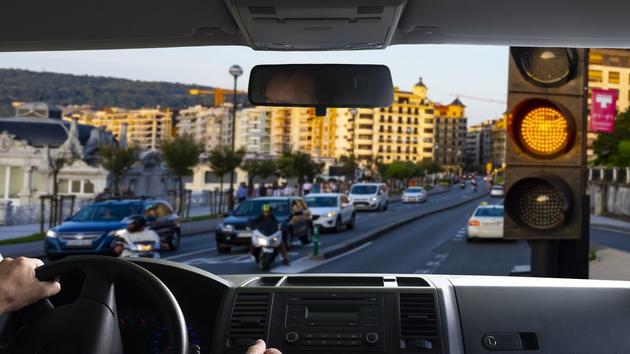 USER RIGHTS – A decree published on April 16 legalizes the installation of so-called "intelligent" traffic lights which change color according to the speed of approaching users.
The public authorities are toughening up the hunt for drivers who defy the Highway Code and put the lives of others in danger. Published on April 16, 2021, the decree of April 9, 2021 relating to the modification of road signs finally legalizes the installation of certain so-called "behavioral" or "intelligent" traffic lights. After having been tested, then banned, "smart" fires are now strictly regulated.
The function of the traffic light signal is to limit, at certain periods, the flow of vehicles or to regulate the speed of approaching vehicles.
In the absence of a vehicle in circulation, the traffic light signal is red by default when idle. The change to green is subject to the detection of approaching vehicles (presence detection or speed measurement).
The colors then unfold cyclically in the following order: green light – fixed yellow light – red light – green light.
The fire "sanction" is prohibited
When no more vehicle is detected, the signal returns to red. This light is therefore assimilated to a so-called "reward" light because it turns green due to the virtuous passage of the road user.
Conversely, "sanction" fire is now totally prohibited. It consisted of changing to red as soon as the user was driving too fast on the approach. As a reminder, the minimum duration of green is six seconds, that of fixed yellow is 3 seconds.
Failure to observe the red light is penalized with a loss of 4 points, a fine of 135 euros and a suspension of driving license for up to 3 years.
.