The DS7 Crossback, the most stolen vehicle of 2020
2 min read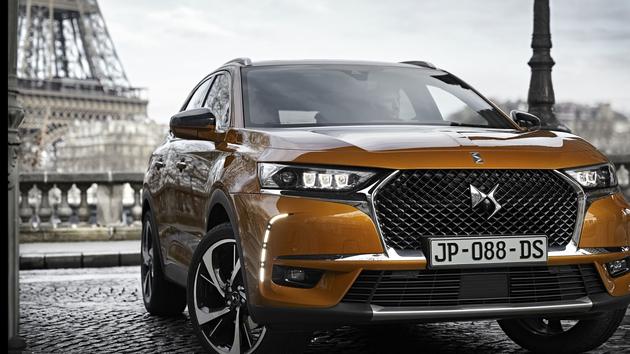 NEWS – According to the weekly Auto Plus, the family SUV of the French luxury brand was the most stolen vehicle in 2020.
It is a trophy which DS, the young high-end brand of the Stellantis group resulting from the merger of PSA and Fiat-Chrysler, would have gone well. According to the weekly Auto Plus, which compiled data from insurers, the DS7 Crossback was the most stolen vehicle in 2020. The health crisis which led to the confinement of France last spring put a stop to the increase in vehicle theft recorded in late 2019 and early 2020. Finally, vehicle theft fell by 13% last year. If we can only be congratulated, another 121,000 cars have been stolen, or 330 per day.
The surprise of this new blacklist is obviously to see the DS family SUV occupy the first place with 194 vehicles out of 10,000 insured. It suffers from the vulnerability of its opening system. It would take just 1 minute 30 to open and steal the DS7 Crossback with an electronic box. Launched in 2017, the DS7 Crossback would supply large luxury SUV traffic networks. The DS3 and DS5 also remain popular with thugs since they are respectively in 7th and 8th rank of the most stolen vehicles.
Renault on the podium
French models are decidedly very popular with thieves since the Renault Mégane RS and Clio IV frame the DS7 Crossback on the podium. The two models of the diamond firm are victims of their success. Easy to open and start, these vehicles are very popular on the second-hand market. The Mégane RS is one of the most powerful vitamin compacts. As for the Clio IV, the French favorite for a long time, it was still the most stolen vehicle last year. In 4th place on this blacklist is another Renault, the Mégane 4. The French compact sedan is ahead of the Smart Fortwo and the BMW X6. The city car built for a few more months in Hambach in Moselle supplies a parallel network of spare parts.
.