Taxation weighs on vehicle purchasing decisions
3 min read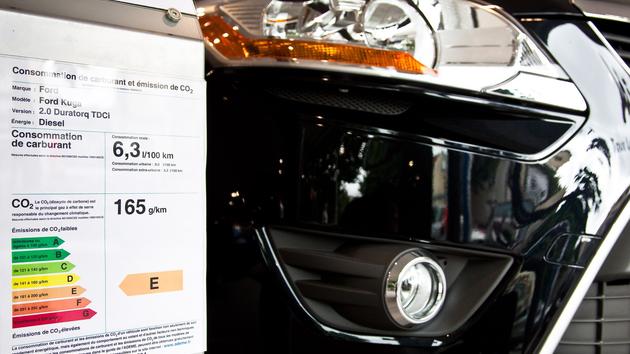 NEWS – Businesses are faced with increasing tax pressure.
Never before have companies had to deal with such a tax burden. Not only do they have to overcome the health crisis but, at the same time, their mobility is constrained by increasingly heavy taxation.
In constant increase for several decades, taxes have taken another step forward this year. Since March 1, 2020, the CO2 values ​​taken into account for the calculation of the penalty derive from the WLTP protocol. However, with these new tests, emissions have soared. To mitigate the foreseeable increase in the penalty, the government revised the grid and raised the entry threshold in the calculation scale just as it raised the rate from which the maximum amount applies. Despite this rebalancing, the amount of penalties has increased significantly. It should increase further on January 1, 2021 but, following the second confinement, the government has decided to postpone the application of the new scales to July 1, 2021. From that date, the penalty will start at 133 g against 138 g today. This threshold will drop to 128 g in 2022 and to 123 g in 2023. As of July, the penalty will reach 30,000 euros above 218 g against 20,000 euros from 213 g today.
9,000 euros in tax per year
Companies should no longer expect to receive a bonus by adopting hybrid vehicles. This boost is now reserved for vehicles with CO emissions2 are less than 20 g / km, i.e. electric, plug-in hybrid and hydrogen models. The envelope of 5,000 euros is paid if the price of the electric vehicle is less than 45,000 euros (4,000 euros from July 1). Between 45,000 and 60,000 euros and for utilities, the bonus is set at 3,000 euros (2,000 euros from July). For a plug-in hybrid, the boost reaches 2,000 euros (1,000 euros from July). As of January 1, 2022, these amounts should be reduced by 1,000 euros.
Another tax device weighing on fleets, but on an annual basis, the tax on company vehicles has undergone an in-depth overhaul. The legislator has removed the two components of the tax to establish a single grid according to the CO emission rate2. The calculation is done gram by gram as for the penalty and the scale starts at 21 g / km. Simpler, the new system is sometimes more advantageous. For a Renault Clio dCi 85, the TVS goes from 240 euros in 2020 to 190 euros in 2021. Only vehicles between 158 and 170 g / km, between 180 and 190 g / km, between 213 and 230 g / km and more of 241 g / km see their TVS increase. The amount of the tax varies from 17 euros (21 g / km) to 7,747 euros (269 g / km).
Electric vehicles (less than 50 g / km of CO2) benefit from a definitive exemption from TVS when hybrids that emit between 50 and 120 g / km of CO2 escape it for 12 quarters.
As vehicles wear out, depreciate and immobilize capital, they may be subject to a deduction from corporation tax within the limits of a ceiling established in the finance law. Here again, the CO2 is used to define the ceilings and the grid has been more restrictive since January 1. Electric models have a clear advantage since their depreciation is capped at 30,000 euros against 20,300 euros for plug-in hybrids. It is limited to 18,300 euros for a thermal vehicle and up to 9,900 euros for the most polluting models.
Electric vehicles also benefit from a more favorable calculation method for the benefit in kind. Just as they will be spared as well as the hybrids by the weight penalty whose arrival is scheduled for January 1. According to the Arval Mobility Observatory, tax and social charges represent 22.6% of the cost of using a company vehicle and this share increased by 13.88% between 2012 and 2019 when they amounted to 8,895 euros.
.