Many people use the video platform YouTube to listen to songs. However, often you don't want to watch videos on YouTube, you just want to listen to songs. You can convert such videos to MP3. YouTube to MP3 Converter allows users to separate audio files from videos and convert them to MP3 format. Currently there are many apps available for audio only. You can use these apps by subscribing. These include YouTube Premium, Spotify, Apple Music, and Amazon Prime Music. However, if you don't want to pay to listen to songs, you can convert videos to MP3. There are many apps and websites available to convert video files to MP3 only. With these apps and websites you can easily convert files. Let's learn more about this.
4K Video Downloader
4K Video Download is available for Windows, Mac OS, Linux and Android. It allows you to download videos, audio and subtitles from platforms on Facebook, Instagram, Vimeo, YouTube and TickTock. You can download a full playlist of channels, including music videos and audio. You can download videos from YouTube. You can edit videos and even create slide shows. You can easily download audio files by downloading the 4K Video Downloader app.
Wondershare UniConverter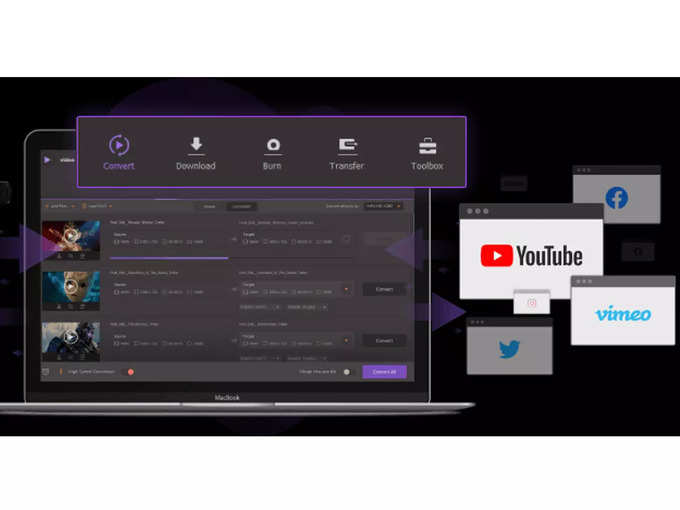 You can use this app on Windows, Mac OS, Android and iOS platforms. This platform allows you to edit downloaded video and audio. Files can be edited in Blu-ray quality.
Use it
First open the app and click on the Converter option.
Now upload video files by clicking on Add Files in Conversion.
Click on the Output Format tab at the bottom of the screen. Now you see the audio section. Select the MP3 option.
Different bit rates will now appear. You can download by selecting one of them.
SnapDownloader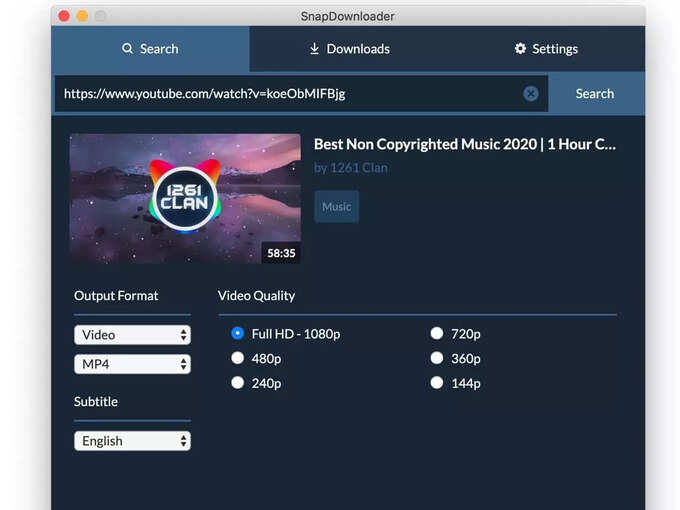 It runs on Windows and Mac OS. It is also a youtube video downloader. You can use this tool for 24 hours free trial period. After that you have to pay the fee. Currently SnapDownloader is not available for mobile.
Use it
Copy the URL of any video.
Then paste this URL in SnapDownloader and click on search button.
Here you will see different quality options. You can choose one of these options.
After that you can download the file by clicking on Download Now.
Freemake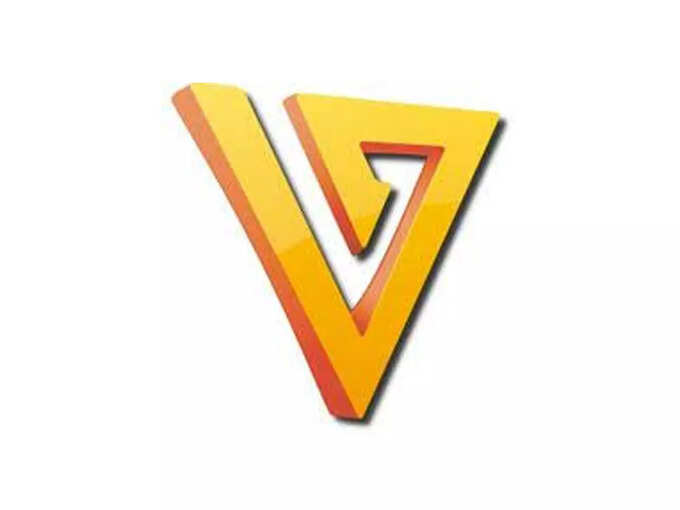 This is a converter tool, which only works on Windows PCs. You can use it to download video and audio in certain formats. It has more features than others. This allows you to download and edit the video.
Use it
Paste the first copied URL into it. You can only select one video.
Then click on the To MP3 button on the screen. Now a dialog box appears with MP3 bit rates and quality. You can choose the quality as per your convenience.
You can add your own presets using the MP3 Preset editor tool. You can then download the file by clicking on Convert.
YTD Video Downloader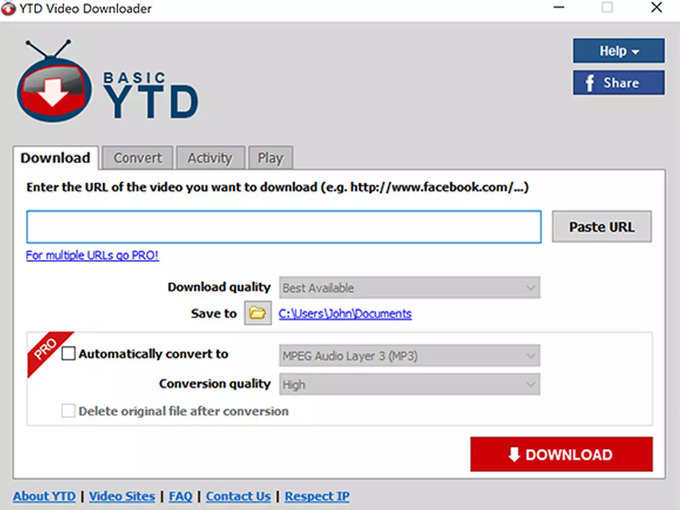 This is a great platform to convert YouTube videos to MP3. You can use it on Windows, Mac OS, Android and iOS platforms. The free version has many features, so there is no need for a page version.
Use it
First, paste the video's URL into the download section of this tool.
After downloading the video, go to the next step.
Now browse and select the file in the Convert tab.
Now select the M3 file from the list.
Then click on Convert and check the Same folder as downloads box.
.