Know what to eat in high blood pressure
2 min read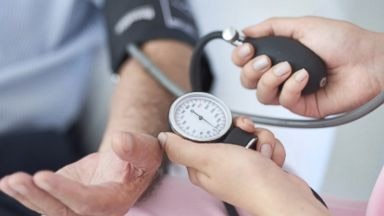 Blood Pressure: In today's lifestyle, due to unhealthy eating and less physical activity, the problem of heart and blood pressure has increased a lot in people. People are facing the problem of high blood pressure or hypertension due to stress and tension. Due to the corona epidemic, this problem has increased even more. In fact, when the blood pressure is high, the blood pressure on the vein wall increases. Due to which people start having trouble with nervousness, restlessness and lack of sleep.
Due to tension, office work pressure and unhealthy lifestyle, this problem is increasing very much. In such a situation, if you do not control blood pressure, then you may also have heart problems. If you are suffering from high blood pressure, then you need to make many changes in your diet. First of all, you have to reduce the amount of salt in your food. Know what high blood pressure patients should include in their diet.
High blood pressure patients include these things in food
green vegetables- You must include green leafy vegetables in your diet. You should include spinach, cabbage, lettuce, banana and fennel in the food. Eating green vegetables removes extra sodium. Green vegetables contain a lot of nutrients. Due to which the heart remains healthy and blood pressure is also controlled.
Garlic- Blood pressure patients must include garlic in their diet. Garlic is very beneficial for health. High blood pressure patients can eat raw garlic bud on an empty stomach in the morning. By eating this, your blood pressure remains under control.
curd- Everyone likes curd in food. Patients of high blood pressure should also include curd in their diet. This keeps your blood pressure under control. Yogurt is also beneficial for the stomach. Yogurt is low in fat, due to which weight does not increase. Yogurt contains calcium, which also strengthens the bones.
Oats- People with high blood pressure must eat oats for breakfast. Oats contain a good amount of fiber. Hormones are also balanced by eating oats and blood pressure is also controlled.
Kiwi- To stay healthy, you must eat kiwi fruit. Kiwi is rich in Vitamin C. Blood pressure is also controlled by eating kiwi. Kiwi is a very good fruit for your overall health. This keeps hair, skin, immunity and digestion good.
Also read: Are you on dieting? You can eat these things when you are hungry late at night
Check out below Health Tools-
Calculate Your Body Mass Index ( BMI )
Calculate The Age Through Age Calculator
.