Health Tips: Drinking more decoction can cause harm, know what to eat and what not to eat during the Corona period
2 min read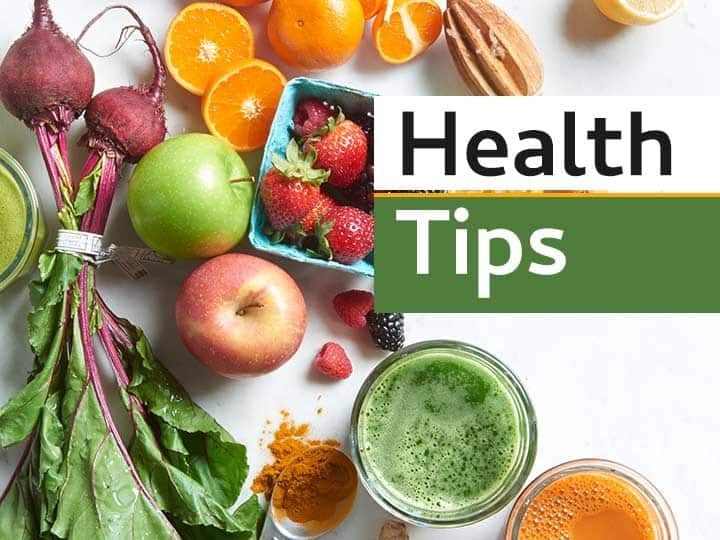 Corona Virus: In the Corona era, you need to take care of your health the most. If you are eating the right diet and your immunity is good, then you do not get sick quickly. However, many people are also taking medicines to increase immunity. A lot of people are eating vitamin C pills to avoid corona these days. Drinking brew.
In such a situation, it is very important to know what you should eat and in what quantity. Apart from this, you should also exercise regularly to keep yourself fit. After the advice of experts, we are telling you what and how much quantity you should eat during the corona period. Which exercises should be done as well.
Vitamin C rich fruits
You should eat amla, guava, citrus fruits, papaya, sprouted gram-moong and green leafy vegetables to take vitamin C. This supplies vitamin C to your body and increases your immunity.
Avoid overeating vitamin-C pills
Nowadays, many people are eating vitamin C pills to increase their immunity. But eating more pills can also harm you.
1- The elderly, asthma sufferers, diabetes and heart people should be cautious while taking vitamin C pills.
2- Instead of eating vitamin C tablets, include more fruits and vegetables in your food.
3- Supplements taken in the form of vitamin C pill can be harmful. Therefore, they should avoid overeating.
4- Overeating vitamin C pills can cause kidney stones, diarrhea, abdominal pain and cramps.
5- If there is a deficiency of vitamin C, then take the pills only on the advice of the doctor.
Brewing is beneficial
Drinking decoction has been found very beneficial in Ayurveda. People are also drinking a lot of decoction to fight corona and increase immunity. Drinking decoction is beneficial for you, but drinking excess decoction during summer season can prove to be harmful for you. Excessive brew is also dangerous.
1- Drinking more decoction can cause problems like blisters in the mouth, stomach irritation, dryness in the nose and bleeding.
2- Apart from this, drinking too much decoction in summer can cause gas and toilet irritation.
3- Warm effects are used in decoction. In such a situation, according to your health, you should drink only in balanced amounts.
Do regular yoga and change routine
1- Get up early in the morning and take a deep breath and release.
2- In the morning, do Bhujang Asanas and Sarpanasan Asanas on an empty stomach.
3- Anulom-antonym daily, it will benefit.
4- Drink lemon in warm water in the morning and evening. With this, the body will get vitamin-C and there will not be any problem of gas.
5- Eat food about 1 to 2 hours before bedtime.
Also read: Be cautious even after recovering from corona, these 5 medical tests are necessary
Check out below Health Tools-
Calculate Your Body Mass Index (BMI)
Calculate The Age Through Age Calculator
.