Electric vehicles: 100,000 charging points in 2021, a difficult target to meet
2 min read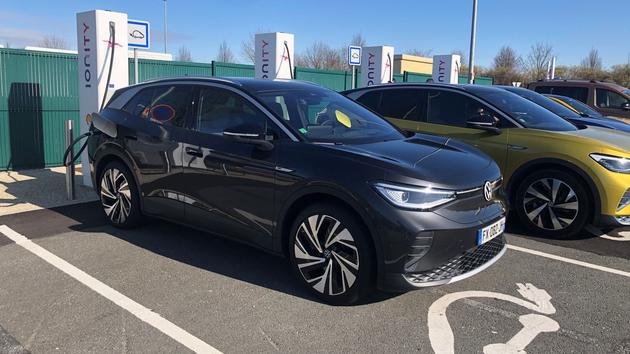 NEWS – According to professionals, the number of installations is growing slowly and the service provided is not always of high quality.
The game is far from over! This is what emerges from the latest Mobileese study. Since the last quarter of 2020, the number of public charging point installations has increased but the speed of deployment does not seem sufficient to reach the government objective of 100,000 points for rechargeable battery vehicles at the end of 2021. At the end of December 2020, France had 34,273 charging points accessible to the public. Despite the contribution of oil companies and the main players in mass distribution, the concessions recently awarded to Total by the city of Paris and to Vinci by the eBorn network, France is far from the mark. There are great disparities between departments and territories.
The delay is in part attributable to the shortage of electronic components which affects the entire electromobility sector. A recent survey by the FIEV (Federation of Vehicle Industries and Equipment) revealed that 84% of its members were affected by supply problems of components and alloys. Similarly, 66% of FIEV members see the shortages worsening. This situation is all the more critical given that, at the same time, the fleet of plug-in hybrid vehicles and electric vehicles is growing strongly.
The analysis of the electric mobility consultancy firm Mobileese, corroborated by the French Electricity Union, shows the heterogeneous quality of the network. The reports show that the owners of recharging networks do not yet have sufficient control over their infrastructures, both in terms of knowledge, use and quality of the service offered. According to the Quality of Service Observatory set up by the French Association for Roaming of Electric Vehicle Charging (AFIREV), 85% of people questioned as part of a satisfaction survey have already encountered a terminal. out of order and have faced a charging fault at least once. We often have bitter experience of this: the success rate of recharging sessions is still very low. Is it for this reason that the usage rate of public charging stations fell by 7 points between 2019 and 2020? According to the Enedis study, 89% of those questioned never or exceptionally use the public network, against 70% in 2019. Finally, the electrical power delivered by the terminal remains totally ignored. Here is another avenue for improvement. In the context of collective housing, 25% are recharged on an outlet located in the common areas of the building. A solution that presents risks in terms of security.
.