DS unveils its new engine in Rome
2 min read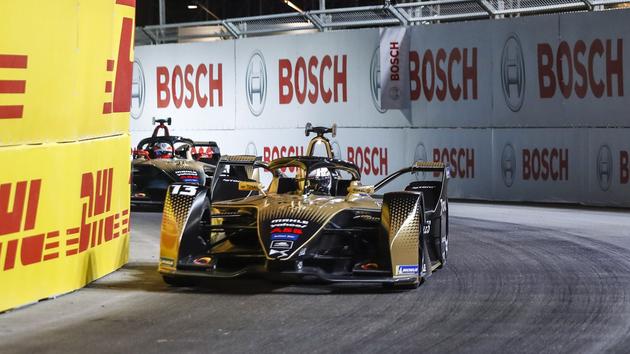 FORMULA E- The reigning champion team arrives this weekend on Italian soil with its 2021 single-seater.
It was an assumed choice. Like Nissan, the DS Automobiles team and its partner Techeetah had decided to end the 2020 season and start the 2021 Formula E championship season with the old powertrain. "Following the cut of the championship in spring 2020 due to the health crisis, we made the decision to keep the old powertrain. We didn't want to rush and the car was running fine at the time. There was an element of risk in launching the new single-seater on the track. We wanted to complete its development correctly in order to avoid problems ", says Xavier Mestelan-Pinon, director of DS Performance, who is preparing to experience his last race under the colors of the team this weekend in Rome where two races will be contested (April 10 and 11).
Indeed, Xavier Mestelan-Pinon has decided to take up a new challenge by becoming technical director at the FIA. Before passing the torch to Thomas Chevaucher, Xavier will be keen to set off with a good result, especially as the new single-seater DS E-Tense FE21 is faster than its predecessor. Developed in-house by the sports division DS Performance, the powertrain allows a big technological leap forward. The developments concern the electric motor, the gearbox and the inverter, as well as the lubricants and coolants developed by the partner Total. Managing the temperatures of all organs is indeed a key element of performance. With the new single-seater, the two drivers of the DS-Techeetah team, Jean-Eric Vergne and Antonio Felix da Costa, hope to progress in the hierarchy. During the last event in Diriyah, the Portuguese rider managed to climb to the third step of the podium.
.