Driving assistance assistant, neutralization adopted in certain cases
2 min read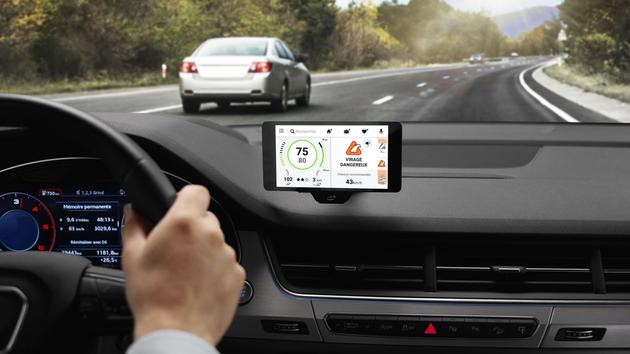 USER RIGHTS – Devices that warn of the presence of law enforcement and their roadside checks may be partially neutralized from November 1st.
A decree of April 19, 2021 now sets out the modalities for prohibiting the rebroadcasting of any message likely to signal the presence of the police on radar or navigation warnings by geolocation.
From 1 November next (the date of entry into force), when a roadside check involving the interception of vehicles is carried out and intended for operations related to verifying the consumption of alcohol or narcotics while driving or for prevent the commission of certain crimes and offenses (terrorism, weapons, theft and concealment, drug trafficking, attacks on the security of property) or to verify that drivers or passengers are not the subject of research, it may be prohibited to any operator of an electronic service for driving assistance or navigation by geolocation to rebroadcast by means of this service any message or any indication sent by the users of this service as soon as this rebroadcasting is likely to allow others users to get out of control.
From 2 to 12 hours of prohibition
This ban will be taken by the prefect on the proposal of the police or directly by the Ministry of the Interior.
The duration of this prohibition cannot exceed 2 hours if the road control concerns an operation of blood alcohol control or driving under narcotics and 12 hours for other operations.
The lanes or portions of lanes concerned may not extend beyond a radius of 10 kilometers around the road control point when the latter is located outside the built-up area and beyond 2 kilometers around the road control point when this one is located in agglomeration.
The ban will not affect, on motorways and national roads, the issuance of the following information:
a) temporarily slippery road; b) animal, person, obstacle, debris on the road; c) unsecured accident zone; d) short-term road works; e) reduced visibility; f) driver in the wrong direction; g) unmanaged obstruction of a road; h) exceptional weather conditions.
This regulation does not cover information from groups and pages of social networks aimed at providing traffic information.
.