Diesel doomed to disappear
3 min read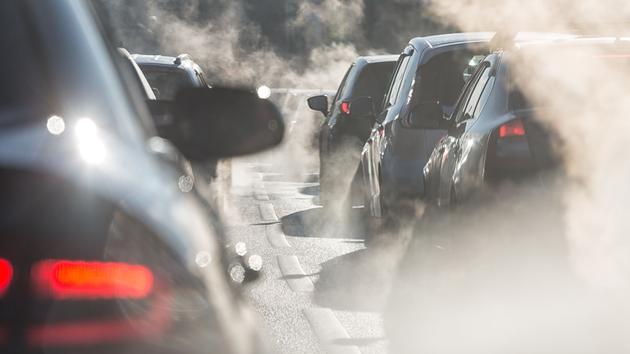 NEWS – Long acclaimed by companies, diesel is no longer an odor of sanctity.
The figures show to what extent diesel is no longer successful in fleet registrations. According to AAA Data, diesel still accounted for 77% of auto purchases by companies in 2017, compared to 41% in the first quarter of 2021.
Diesel remains the first energy source of the fleets, but its market share has melted and continues to plummet: over the first three months of the year, its volumes fell by a further 3%. And the future looks rather gloomy. The future Euro-7 standard scheduled for 2026, lowering the tolerated levels for each pollutant, will precipitate the fall of 100% thermal engines and sales of diesel vehicles which are eroding from year to year.
"Many companies have started to ban diesel from their fleets in order to be able to continue entering low emission zones (ZFE)", observes Robert Maubé, consultant at the head of the cabinet RRMC. Companies anticipate the future restrictions of large metropolises such as Paris, Marseille or Lyon.
Since July 2019, diesel engine cars registered before 2006 can no longer enter Paris. If companies buy new vehicles, they anticipate more severe restrictions to come. In Paris, from July 1, 2022, the diesels put on the road before 2011 will no longer be allowed in the streets of the capital. To continue working in metropolitan areas targeted by bans, professionals will have to equip themselves with gasoline, hybrid or electric models.
Very pragmatic, companies also study costs under a magnifying glass. However, if diesel costs more to purchase, it consumes less and emits less CO2 than a gasoline vehicle. Under these conditions, it becomes more economical from 23,000 kilometers per year and heavy riders still have an interest in choosing this energy.
Popular used vehicles
More advantageous for high mileage, diesel sees its economic advantages melt year after year. Until 2016 and for private vehicles, companies could not recover VAT on gasoline when they could do so up to 80% on diesel. Since then, gasoline has caught up with diesel in stages, and since this year, the rule is the same for both fuels. The EPZs and the recovery of VAT weigh more heavily in the disaffection of diesel than the fall in resale prices on the second-hand market. Even though depreciation is the first expense item in the total cost of use, it does not increase. "We resell cars on the used vehicle market that we put on the road three or four years ago," explains Gilles Bellemère, Managing Director of ALD Automotive. These are mainly diesel models with a selling price of around 10,000 euros. At this price, buyers have less demand on energy. "
There are other threats to diesel. To comply with increasingly strict standards such as the European Corporate Average Fuel Economy (Cafe) system, manufacturers must deploy increasingly expensive technologies to clean up their diesel vehicles. Some of them have abandoned this technology on their most compact vehicles and this practice is gaining ground in other segments. "Diesel is doomed in companies," says Robert Maubé. These vehicles emitting more fine particles are disappearing in favor of more expensive electric and plug-in hybrid models. Whatever we do, driving will cost more. "
.