Coronavirus Second Wave: The second wave stopped but except in four states, the death toll doubled in the last one and a half months
2 min read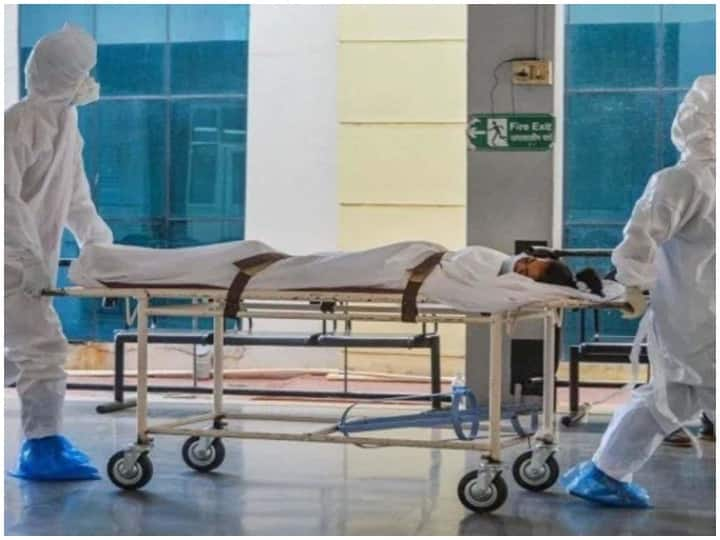 The months of April and May were spent in the country in the shadow of dreadful fear. The orgy of death continued in the country for the whole of April and half of May. There was no space in the hospitals and there was not even the necessary oxygen for the people. Now an assessment has shown that in all the states of the country except four states, more than double the deaths occurred in the second wave of corona. During the second wave, there were some states in which there were up to four times the deaths due to corona. In five states only 55 percent of the total deaths occurred.
55 percent deaths in five states
During the second wave after April 1, 2.1 lakh people died due to corona in the country. Of these, 55 percent were recorded in only five states. In Maharashtra, Delhi, Karnataka, Tamil Nadu and Uttar Pradesh, 1.18 lakh people died during the second wave, which is 55 percent of the total deaths in the country. These five states were also the most affected by Corona. In these five states, more than 60 percent of the total deaths occurred in the six weeks from April 1. This means that there were 2 to 2.5 times more deaths in these states than before. This figure remained the same in most of the states.
80 percent death in Bihar
In some states, up to 80 percent of deaths occurred due to corona after April 1. Among them, Bihar was at the forefront. Out of the total deaths here, 83 percent of the deaths were recorded after April 1. However, this happened because the Bihar government has recently revised the death toll and added 4000 more deaths to it. Therefore, there is no clear data about the earlier deaths. In the whole country, two to two and a half times the deaths were recorded during the second wave as compared to the first. Uttarakhand, Assam, Goa and Jharkhand recorded more than 70 percent deaths during the second wave. In the whole country, 1.64 lakh people died in the beginning, but after April 1, it increased to 3.73 lakh.
four lucky states
There were only four such lucky states where the death toll in the second wave did not reach double as compared to the first. These states are- West Bengal, Andhra Pradesh, Tripura and Odisha. Whereas the Union Territory of Ladakh also did not come in this trend. There too the death did not happen more than before.
read this also
Was 'played' in Bihar on the instigation of big leaders of BJP-JDU? 5 MPs including uncle left Chirag Paswan's side
Ayodhya: The allegation of a big scam in the purchase of land of Ram temple, the cost of 2 to 18 crores in a few minutes
Check out below Health Tools-
Calculate Your Body Mass Index ( BMI )
Calculate The Age Through Age Calculator
.