Corona virus is attacking the brain
2 min read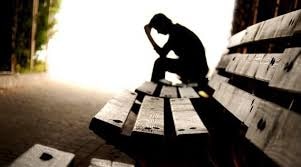 The effect of corona infection is happening a lot on people's mind. More than 77 percent of the people are having mental problems till 2 months after facing this epidemic. Most of them are youths below 50 years of age. In a new research by the European Academy of Neurology, it has been claimed that corona is making people mentally ill as well. The brain capacity of 3 out of every 4 people of the infected person has been significantly affected. It has also been said in the research that mental and behavioral problems are directly related to corona infection, people after recovering from corona are having problems that last for several months.
Research has found that even after 5 to 10 months of recovery from corona, 77.4 percent of 53 people are having at least one kind of mental problem. Whereas 46.3 percent of the people have shown symptoms of 3 types of mental illness. According to research, post-covid symptoms are seen in 90 percent of the people after recovery. In which most of the symptoms are related to the brain.
Ability to think- It has been said in the report that after corona, the executive function of people i.e. ability to think and understand has been greatly affected. Due to which people are having trouble concentrating, planning, thinking flexibly and remembering things. Problems of thinking and understanding were seen in 16 percent of the people affected by corona, while 6 percent people are having serious problems related to memory.
Trouble with distance and color perception After recovering from the corona, people had less ability to understand distance, depth and colors. 1 in 5 people who recovered were found to have post-traumatic stress disease and 16 percent of people had depression. People have had this problem for 2 months. MRI scans have shown that 50 percent of people have cognitive problems, 6 percent have problems with distance, depth and color recognition. At the same time, all these symptoms are seen in 25 percent of the people.
The most common symptoms of psychosis- After recovering from corona, many types of psychosis are coming out in people, in which the problem of sleeplessness is the most common. Apart from this, the problem of walking, the ability to taste and smell and the problem of headache is increasing.
The virus is also stopping the breath- A new discovery has been revealed in this research that the corona virus is also attacking the brain, which is affecting the breathing system and people die. The corona virus is affecting the brain capacity by reaching the brain stem, especially the medullary level.
Also read: What should be the diet plan for weight loss in the rain, make breakfast, lunch and dinner healthy
Check out below Health Tools-
Calculate Your Body Mass Index ( BMI )
Calculate The Age Through Age Calculator
.