Convert your 2 CV into an electric vehicle
1 min read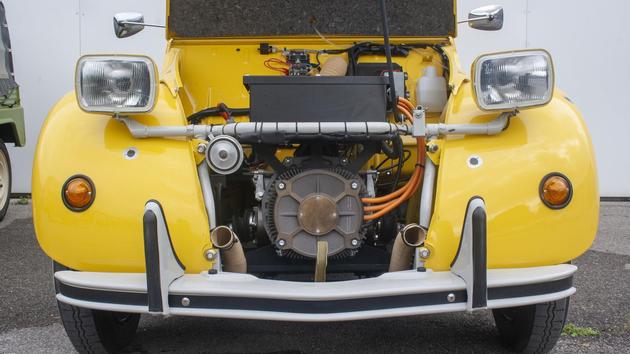 Thanks to this first "retrofit" kit, you no longer need to go through the homologation box. All you have to do is have your vehicle modified by an approved garage.
Vintage car enthusiasts know the problem: their favorite vehicles are now banned in many city centers due to pollution. And the trend continues to accelerate. Tomorrow, it will no longer be possible to take them out of the garage, or only for exceptional occasions. There is a solution capable of giving them a second youth: retrofitting.
Since April 3, 2020, it has been officially authorized to transform a thermal automobile (over five years old) into an electric vehicle. No more suffocating emissions from diesel or carbon monoxide from gasoline engines! These cars operate on batteries, without emitting the slightest nuisance to the nose or the ears. But if this conversion represents a significant blow, it mainly comes up against the heaviness of the French administration. Each modification implies the approval of Utac, a private body charged by the French authorities to establish the conformity of vehicles.
This article is for subscribers only. You have 72% left to discover.
Subscribe: 1 € the first month
Can be canceled at any time
Already subscribed? Log in
.