Black Fungus Infection: Cases of fatal black fungus infection seen in corona patients, know what are the symptoms and treatment
2 min read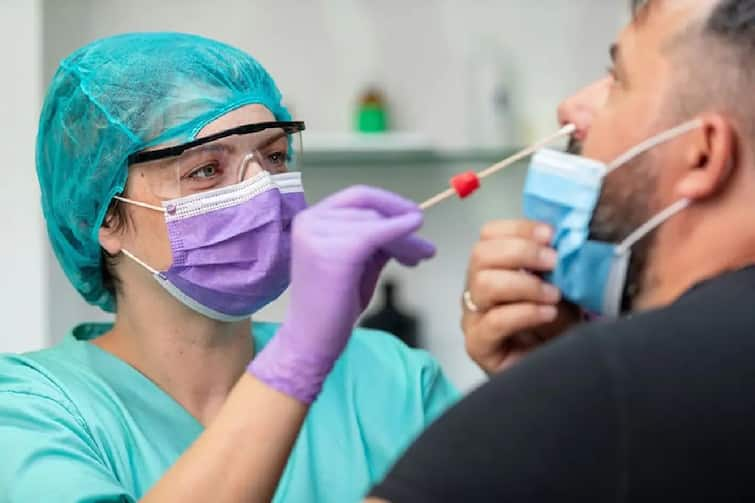 Black fungus infections– Due to Corona, many unseen, unknown things are happening. Cases of black fungus infections have been seen in Covid-19 patients in the last few days. In December last year, some such cases were seen in which patients had lost their eyesight. According to the Center for Disease Control and Prevention, the disease is rare and risky. It is caused by a group of fungus called mucormycetes. Usually this group of fungi is found in our environment.
What is Black fungus infections
Black fungus infections have been seen in a corona-infected patient or corona-cured patient. Black fungus infections usually occur in people whose body is weak in fighting a disease. The man often takes medicines and has many health problems.
What are the symptoms
After this disease, there is numbness in the face. Apart from this, the nose on one side also starts closing. There are complaints of pain and swelling in the eyes.
Who can get infected with Black fungus
Surgeon in ENT department of Sir Gangaram Hospital, Dr. Manish Munjal told that we have seen this deadly disease happening again. It is caused by Kovid-19. There have been 6 cases of mucormycisis in the last two days. Last year, many people lost their lives due to this disease and many had lost their eyesight. In addition, some people had to remove the nose and jaw. Dr. Ajay Swarup of ENT department told that steroids are given to the patients of Corona suffering from diabetes. There is a risk of black fungal infection in such patients. Apart from this, there is a risk of this disease in patients with week immunity infected with Kovid.
Is this disease fatal
If it is not treated for a long time, it can be fatal. Last year, 5 such patients were found in Ahmedabad. Of these, either these corona were infected or healed from the corona. Two of these people died, while two people lost their eyesight.
What is the treatment
It is believed that half the people die from this disease. However, if the disease is identified in the initial stages, then the result is better. Dr. Munjal explains that the infection can be detected by biopsy if symptoms such as nasal obstruction, swelling of the eyes and cheeks, and black crust are seen. If antifungal therapy is started in the initial phase, then the patient's life can be saved.
Check out below Health Tools-
Calculate Your Body Mass Index (BMI)
Calculate The Age Through Age Calculator
.